Looking for a honeymoon destination? Are you planning a romantic trip with your partner? Türkiye is the perfect spot for an amazing vacation with your loved one. Türkiye is an open-air museum with countless historic locations and museums perfect for a romantic getaway. But its geographic location also means that there's something for everyone: From incredible ski slopes in the winter to the most gorgeous beaches in the summertime. Before you plan your getaway, let's take a look at our top suggestions for a romantic time in Türkiye!

1. Cappadocia, Nevşehir

Cappadocia is a real-life fairytale with its natural beauty, rich history, and an incredible skyline dotted with colorful balloons. If you're looking for an outdoor adventure with your loved one, Cappadocia is the spot for you. You can explore the sights during the day, and enjoy the best fine dining at night. Göreme Archaeological Site, Derinkuyu Underground City, and Zelve-Paşabağları Archaeological Site are just some of the places you can visit.
Click here for more information.
2. Cleopatra Beach, Marmaris

The beaches of the Aegean are the perfect summer vacation spot for locals and tourists alike. Marmaris offers everything from camping to the most luxurious hotels in Türkiye. To make your trip there even more special, be sure to stop by Cleopatra Beach in Marmaris. Cleopatra Beach is named after the famous Egyptian ruler, who is rumored to have visited the beach and fallen in love with its pristine sands and crystal blue waters.
Click here for more information.
3. Pamukkale, Denizli

If you're looking for a once-in-a-lifetime vacation with your loved one, Pamukkale is the place to go. Home to one of the most unique landscapes in Türkiye, the natural formations and atmosphere of Pamukkale are like heaven on earth. The petrified waterfalls and terraced basins were created over time by mineral waters. You can even dip your feet in, as the waters are said to have healing benefits. Afterward, you can visit the nearby Ancient City of Hierapolis, which has been attracting visitors for centuries with its thermal spas sourced from natural hot springs.
Click here for more information.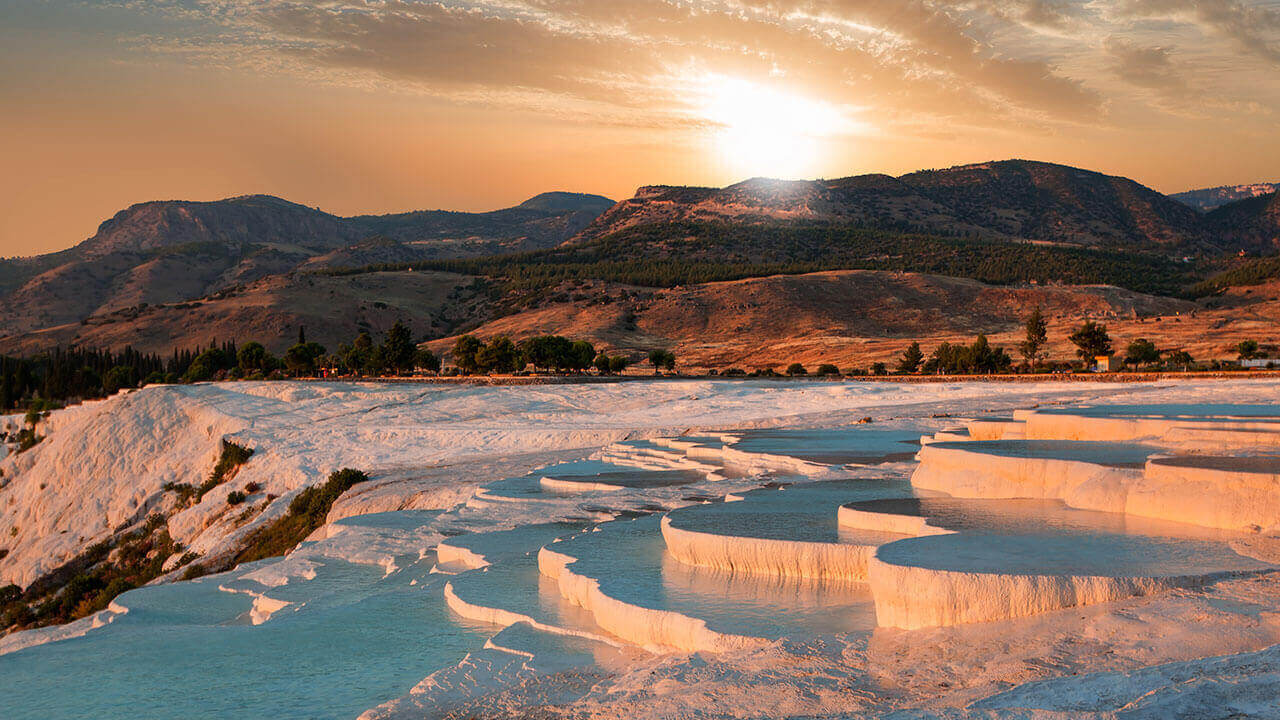 4. Aphrodisias, Aydın

The Ancient City of Aphrodisias is known as the meeting point of love and beauty. This is because the city was dedicated to the goddess Aphrodite. So you can enjoy its romantic
atmosphere with your loved one while exploring its fascinating history. Aphrodisias was actually famous for its expert sculptors, high-quality marble statues & sculpture workshop. So the archaeological site as well as the artifacts displayed at the museum next to it are the best examples of their kind. The province of Aydın is also home to great beaches, natural parks and canyons, and incredible sceneries for hiking.
Click here for more information.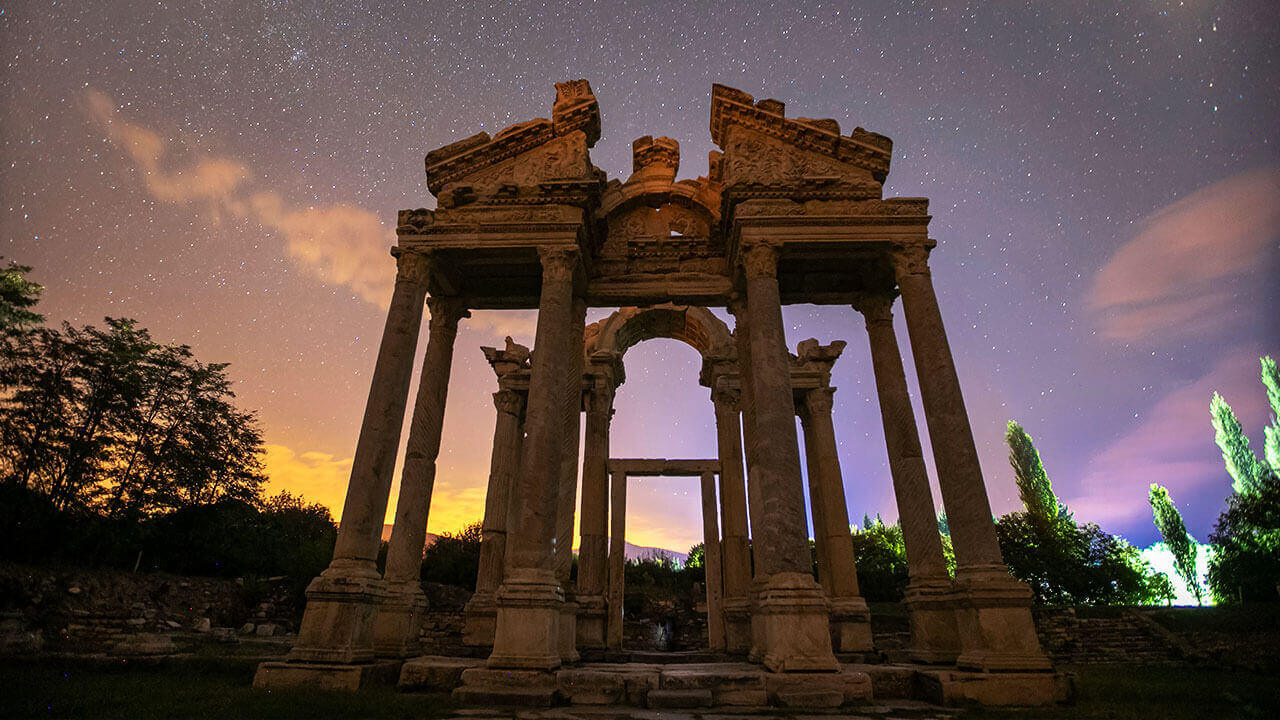 5. Ephesus, İzmir

No romantic vacation in Türkiye is complete without a visit to Ephesus. Located here is one of the Seven Wonders of the World. So while you explore the impressive history of the ancient city, the incredible structures that have survived the centuries will provide the perfect backdrop for your pictures. The Aegean coast is known for its beautiful turquoise waters, friendly cities, and delicious cuisine. You can stay in the metropolitan city of İzmir, or the tourist favorites of Çeşme or Alaçatı. Complete your vacation with a visit to Şirince, a quaint town known for its wines.
Click here for more information.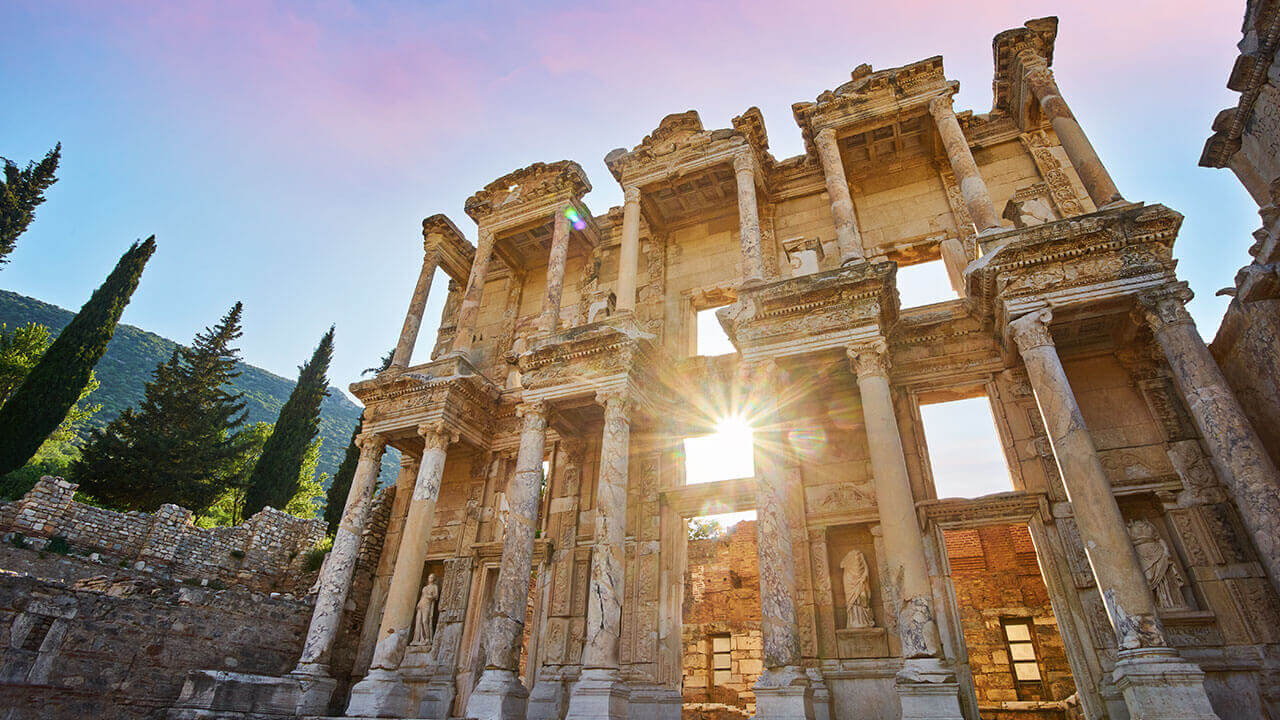 6. Istanbul

If you're looking for a more fast-paced vacation, Istanbul will be the perfect destination for you and your partner. You can find romance in every part of the city! We recommend that you set aside several days just to explore the cities many museums. Rumeli Hisarı is a must-visit, with a museum where you can discover the cities history with the most gorgeous backdrop of the Bosphorus. Galata Tower is another one of the must-see places. According to local legend, couples who climb this tower for the first time will be together for a lifetime. There are many malls and shopping centers, both historic and new, for you to browse and shop. The diverse selection of restaurants in the giant metropolis of Istanbul will be the perfect end to an unforgettable day.
Click here for more information.