Inscribed on the UNESCO World Heritage list in 1988, Xanthos-Letoon are actually two different ancient cities in Türkiye that you can visit during your next vacation to the Mediterranean coast. They're located in the Antalya and Muğla Provinces respectively, which are both home to dozens of priceless archaeological sites.
Though many civilizations lived in the region throughout history, it was Lycia that left a unique mark on the cultural and physical landscape of Antalya and Muğla. The Lycians lived in the region for over 2,000 years starting from the Late Iron Age, and the league was dissolved by the Roman Empire in 43 AD.
Sister Cities
While Xanthos and Letoon are two neighboring ancient cities, they're inscribed on the UNESCO World Heritage List together because of their joint importance. Xanthos was the capital of ancient Lycia while Letoon was the federal sanctuary where all religious and political decisions of the rulers were declared to the public.
Capital Xanthos
Xanthos stands out especially with its funerary art. This refers to the stunning rock-cut tombs that are unique examples of ancient Lycian funerary architecture. Today, archaeologists have observed that Xanthos-Letoon directly influenced the architecture of the other important ancient cities of Lycia such as Patara and Myra.
Letoon's Inscriptions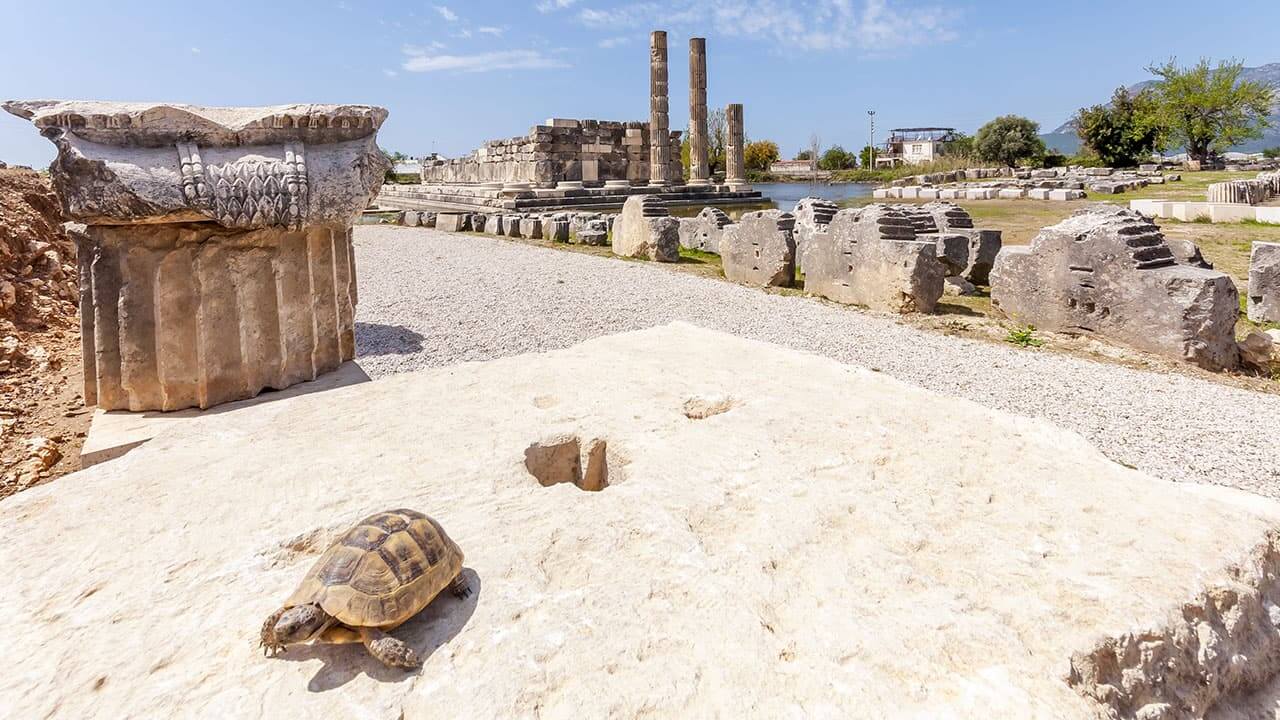 Letoon's significance lies in the inscriptions found by archaeologists. The famous trilingual inscription dates back to 337 BC and was written in Lycian, Greek and Aramaic. The most important texts belonging to the Lycian language were found in Xanthos-Letoon and are exceptional documents of this forgotten language.
There are many incredible structures at Xanthos-Letoon waiting to be explored. For more information for Xanthos click here and for Letoon click here.